Arts
Auto
Business
Computer
Family
Finance
Garden
Gifts
Health
Hobby
House
Internet
Personal
Sports
Travel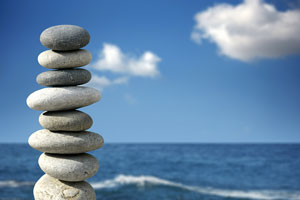 The Chosen Sites™ consist of a search engine and a series of informative websites that feature convenient access to a broad range of products and services for the USA market. Our search engine and directory entries are selected based on their content quality and user interface, as well as the products and services they offer.

These websites are designed to inform the public about specific topics and markets. Individual websites in the Chosen Sites™ series include topic overviews, product descriptions, and consumer reviews plus manufacturer and dealer links. As such, these sites bring together the information found in online encyclopedias, consumer publications, government reports, and business catalogs. We hope you will find each website a useful starting point when researching a particular topic, product, or service.

While we have carefully selected the resources listed on these websites, we have not thoroughly investigated every vendor, product, and service that we reference. We disclaim liability for any damages incurred from information on our websites or products and services referenced by our websites.
Privacy Policy Statement
We collect aggregate information about which pages visitors access, and we occasionally record our visitors' preferences via cookies, but we do not collect personal information about our visitors. The information we collect is used to improve the content and reach of our services, and is not shared with other organizations for commercial purposes. Some of the websites we reference may collect information about their visitors, and we have no control over the content, actions, or policies of these external sites.

We use third-party advertising companies to serve ads when you visit this website. These third parties may be placing and reading cookies on your web browser, or using web beacons to collect information, in the course of ads being served on this website. Web browser privacy settings are typically used to manage cookies. Please refer to your browser documentation for browser-specific cookie management information.

These companies may also use information about your visits to this website and other websites in order to provide advertisements about goods and services that may interest you. For more information about this practice and about your choices for managing the use of this information by these companies, click here.
Terms Of Use
All information on the ChosenSites.us website is provided "as is." This site provides access to websites containing business and consumer information. By using this website, you agree that Zeducorp is not responsible for errors or omissions, and shall have no liability for damages of any kind, including special, indirect, or consequential damages, arising out of or resulting from any information, product, or service made available hereunder or the use or modification thereof.
Advertise on Chosen Sites
Chosen Sites does not accept website submissions, but webmasters can use Google Adwords to advertise on our websites.
Link To Us
Thank you for visiting ChosenSites.us. We trust you find our website useful, and we invite you to place a link to ChosenSites.us on your website. Simply copy the following HTML link and paste it onto one of your website's pages to reference this informative website. We appreciate your consideration.

<a href="https://www.chosensites.us/">Chosen Sites</a>
---
Chosen Sites > About Us