Arts
Auto
Business
Computer
Family
Finance
Garden
Gifts
Health
Hobby
House
Internet
Personal
Sports
Travel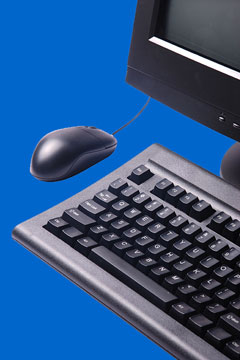 From the days of adding machines and typewriters to the present day, the computer has revolutionized the way information is processed. First developed during the early to mid-1900s, computers can process information much faster and more accurately than human beings. Early mainframe computers were large and expensive; they also required specially designed rooms where temperature and humidity were carefully controlled.

Over the years, miniaturization of electronic components and the use of integrated circuits, as well as the development of microprocessor chips, led to smaller, faster, and less expensive computers. Today, the ubiquitous personal computer has provided a remarkable amount of computing power for much of the world's population. In the United States, we now have computers on virtually every desk as well as laptops to accompany us everywhere else. With the Internet, we can use these amazing devices to quickly access a seemingly endless variety of information.

Computers are electronic devices that can collect, store, process, and disseminate information. A computer consists of a system board (or motherboard) and a central processing unit (CPU), as well as volatile memory chips (RAM) and non-volatile storage devices such as disk drives. A computer also requires peripheral devices such as a mouse, keyboard, and scanner for collecting data and a monitor, printer, speaker, or projector for disseminating information.

Computer programmers instruct computers, by means of a series of precise instructions called software, to process data in a specified manner. Using software programs, raw data can be converted into valuable information. This information can be used to increase productivity, enhance the quality of products and services, and gain competitive advantages. However, as computers have become more widely interconnected, via the Internet, privacy and security concerns are becoming a major issue for the computer industry.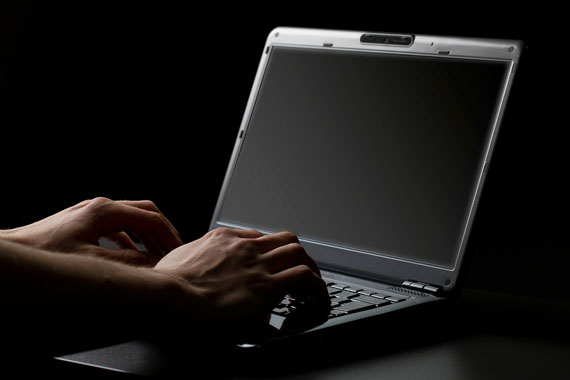 The IEEE Computer Society features extensive resources about computers and computing, and this page lists a selection of useful information resources for computer professionals.
ASCII Codes


US ASCII characters, ASCII codes, and ASCII character table.
www.ASCIICodes.us

CAD Software


Autocad and TurboCAD CAD software from AutoDesk and IMSI.
www.CADSoftware.us

Color Laser Printers


HP color laser printers and Xerox color laser printers
www.ColorLaserPrinters.us

Color Printers


Pros and cons of color inkjet printers and color laser printers.
www.ColorPrinters.us

Computer Cables


Computer cables, pc accessories, and audio/video cables.
www.ComputerCables.us

Computer Monitors


Flat panel LCD monitors, CRT monitors, LCD and CRT display manufacturers.
www.ComputerMonitors.us

Computer Printers


Computer printer guide and manufacturer directory.
www.Computer-Printers.us

Computer Supplies


Computer hardware and software, upgrades, supplies, and accessories.
www.ComputerSupplies.us

Computer Viruses


Computer virus guide and anti-virus software directory.
www.ComputerViruses.us

Data Backup


Disk and tape backup systems, media, and software solutions.
www.DataBackup.us

Inkjet Ink


Black ink and color ink cartridges for inkjet printers.
www.InkjetInk.us

Laptop Batteries


Laptop computer batteries, chargers, and accessories.
www.LaptopBatteries.us

Large Format Printers


Large format printers for technical and graphics professionals.
www.LargeFormatPrinters.us

Multifunction Printers


Multifunction printers and all in one machines.
www.MultifunctionPrinters.us

Photo Printers


Photo-quality printers for personal and professional use.
www.PhotoPrinters.us

Printer Toner


Printer toner cartridges for your laser printer.
www.PrinterToner.us
Our computer-related video resources include a human hand connecting and disconnecting a USB cable, an animated display on a computer monitor, and a woman using a computer keyboard and mouse in her home office.
---
Copyright © 2003-2023 Zeducorp. All rights reserved.
Chosen Sites > Computer Products And Services