Arts
Auto
Business
Computer
Family
Finance
Garden
Gifts
Health
Hobby
House
Internet
Personal
Sports
Travel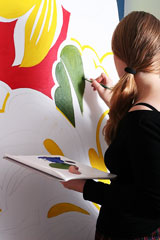 The visual arts involve any type of art that can be seen. Visual art thus includes fine art, photography, and architectural design, as well as interior design, fashion design, and decorative arts and crafts. Fine art may include paintings, drawings, sculpture, and even computer art. Photography is the art produced from the photographer's view through the lens of a camera. Architectural and interior design arts produce plans of structures and their interior layout, perhaps with the assistance of CAD software. Architects and interior designers often incorporate current technologies, integrate cutting-edge materials, and consider cultural issues in their designs. Fashion design includes not only drawing apparel design concepts, but also designing textiles and constructing them into attractive looking clothing and accessories. Decorative arts and crafts are often visual art that is handmade with a decorative or functional purpose. These may include fiber art, ceramic or glass art, and art from metal fabrication.
Recent Visual Arts News
Performing and visual arts events worth seeking out in Chicago this week
There's plenty to do when it comes to artsy events in Chicago this week, from a free stand-up comedy show to a BYOB painting class.
ABC News. Friday, 04 Jan 2019 16:16:49 UTC.
Chicagoan of the Year: Terra's Elizabeth Glassman brought Chicago visual arts into sharp focus
Elizabeth Glassman, one mid-December weekday, spent the day with colleagues, zipping from one area museum to another. People tend to do this in a city like Chicago, with its depth and breadth of cultural offerings. ...
Steve Johnson. Chicago Tribune. Thursday, 27 Dec 2018 03:00:00 PST.
Culture Ministry awards 21 artists with NIS 50,000 prize
Each of the winners in seven categories - music, dance, singing, theater, film, literature and visual arts - will be awarded a prize of close to NIS 50,000.
Jerusalem Post. Tuesday, 27 Nov 2018 12:35:09 GMT.
Oftentimes, an artist or art patron will exhibit his or her art collection to the public at an art gallery. The Gallery Guide lists art galleries and their calendar of art exhibitions and events. You may enjoy famous art collections and exhibitions in museums like the Museum of Fine Arts in Boston, the Metropolitan Museum of Art in New York, the Art Institute of Chicago Museum in Chicago, or the J. Paul Getty Museum in Los Angeles.
Browsing through any museum of art provides a feast for the eyes. Paintings, sculptures, and other works made from a variety of materials fill the galleries. As we study a piece of artwork, we can try to interpret what the artist was trying to visually express.
Visual art may be self-taught or require training at a qualified college or university, depending on the level of professional certifications or licenses required. Careers as a visual artist range from the painter with a personal studio to an architect working for a major architectural firm.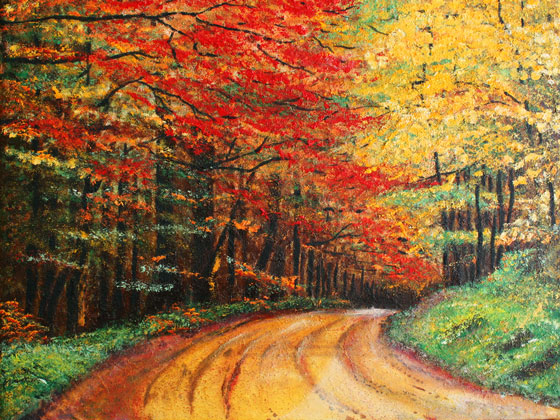 The following websites deal with visual arts subjects and products.

Our visual arts-related video resources include an artist using a studio easel to hold an oil painting canvas and another artist marking an oil painting with the edge of a putty knife.
---
Copyright © 2008- Chosen Sites™. All rights reserved.
Chosen Sites > Visual Arts Products And Services